10' Snowmobile-trailer-EZ-OFF-wide-slide-guides-1-pair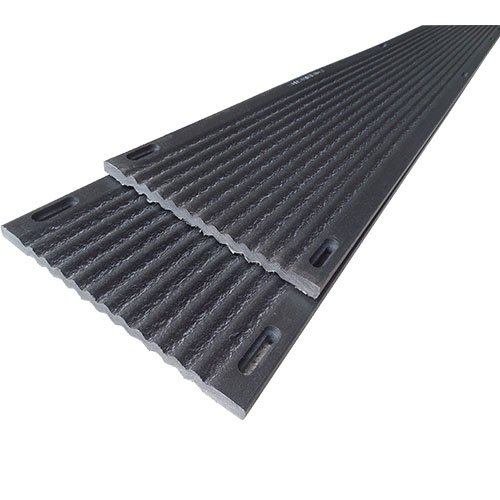 10' Snowmobile-trailer-EZ-OFF-wide-slide-guides-1-pair
One pair of ONE PIECE 10' EZ-OFF wide slide guides (8" width), enough to do one sled. E-Z OFF trailer slides provide you with E-Z loading and unloading, because carbides never contact your trailer deck. Some other great features of slide guides are ONE PIECE CONSTRUCTION, MAINTENANCE FREE, made of polyethylene, E-Z INSTALLATION, stainless screws included with slides & much more. E-Z OFF slides are made in the USA and are guarenteed forever. Please email with with any questions you have.
E-Z OFF WIDE SLIDE GUIDE FEATURES
Versatility - 8" wide, many grooves allow loading man different width sleds on the same pair of slides.

Low profile - 3/8" thick - doesn't get in the way for loading ATV's or anything else you might load on your snowmobile trailer.

1.5" long countersunk mounting slots allowing the plastic to move like vinyl house siding and helps prevent slide buckling. All low profile slides will buckle if you don't allow them to expand.
Solid one piece construction.

Heavy duty stainless mounting hardware comes with purchase along with instrustions, making for a quick and easy installation.